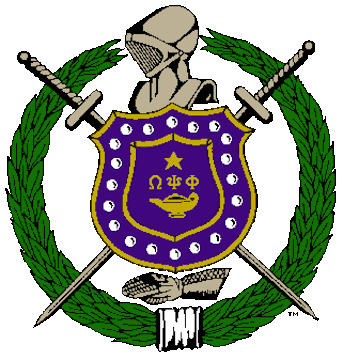 Alpha Nu Chapter
Omega Psi Phi Fraternity, Inc.
"

The Gateway To The First District

"
Stamford - Norwalk, Connecticut
Congratulations
to Madison Chueka,
age 17, winner of our 2022 High School Talent Hunt Competition! In addition to winning a monetary award from the Alpha Nu Chapter, Madison represented the Chapter at the District Talent Hunt on April 23rd in Boston, Massachusetts and she won First Place which provided her with an additional monetary award from the First District. Madison will now represent the Chapter and District in performing at the International Talent Hunt in Charlotte, North Carolina in July.
We are so proud of Madison.
We are also immensely proud of our other participants who did a wonderful job with their performances: Isabella Dawes, Katherine Mombo and Lily Hardman.
Lets continue to support our talented youth!
High School Talent Competition




March 26, 2022





View Madison's performance below:

​
The below is the Zoom Recording of our Talent Hunt Program of Saturday, March 26, 2022. A slideshow of Alpha Nu activities together with music begins the video. The actual program begins at the time mark as follows:09:50. Enjoy!
Alpha Nu Chapter of Omega Psi Phi Fraternity, Incorporated
2022 Talent Hunt Competition
TALENT HUNT PROGRAM – provides exposure, encouragement and financial assistance to talented young people participating in the performing arts. Winners are awarded recognition and may be given college scholarships
The Talent Hunt program of Omega Psi Phi Fraternity, Inc. is one of several national programs designed to identify and support the youth of our nation and the world. The original idea was created by Brother J. Austin Atkins of Winston Salem, North Carolina, and Brother Dewey Duckett of Rock Hill, South Carolina. While the idea was conceived in 1945, the first District Talent Hunt program was held in the Sixth District in Charlotte, North Carolina, on April 19, 1946. The need for such a program was born out of the unequal opportunity afforded to some American youth to develop and give full expression to their talents.
The original statement of the Talent Hunt idea included this expression: "Creative and outstanding capacities in any honorable activity should be eligible for consideration." During public presentations, all original displays were limited to the field of music. Since that time, the Talent Hunt program has been expanded to include other forms of the expressive arts.
In 1953, Brother J. Austin Atkins, and Brother Dewey Duckett, Co – Chaired the first National Talent Hunt Committee and presented the first National Talent Hunt program as an integral part of the Omega Psi Phi Fraternity Grand Conclave held in Cincinnati, Ohio. The Talent Hunt is now one of our 10 National Mandated Programs.
​