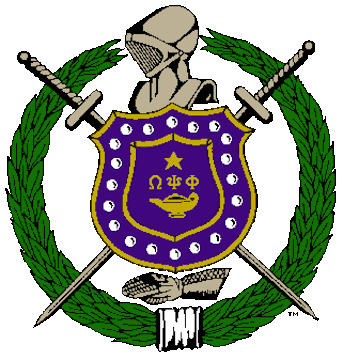 Alpha Nu Chapter
Omega Psi Phi Fraternity, Inc.
"

The Gateway To The First District

"
Stamford - Norwalk, Connecticut
Kayla Williamson is the daughter of Attorney, Ms. Tamu Lewis, and a senior attending Westhill High School in Stamford. She stands at the top of the senior class with a rank of number 1 out of 452 students. Kayla is an exemplary student and has received numerous recognitions, including the AP Scholar With Distinction Award, National Honor Society, and the National Merit Scholarship. She has extensive leadership and volunteer experience, including being an Executive Member of the Mayor's Youth Leadership Council, a valued member of the Stamford Superintendent of School's Student Advisory Committee, a member of Westhill's Best Buddies Chapter, and a volunteer with Mill River Park. Kayla also founded the Junior Committee of the Mayor's Climate Council and the Westhill High School Environmental Club.
All of Kayla's academic and community involvement activities are in preparation for her college study on a pre-medical track with a major in Biomedical Engineering or Molecular/Cellular Biology. Superintendent of Schools, Dr. Tamu Locero, states that Kayla is a strong advocate to improve mental health and environmental issues in the City of Stamford. Additionally, he says that "Kayla recognizes and articulates how continuing improvement in both of these areas will provide increased, long-term positive outcomes for all members of the Stamford community." Mayor Caroline Simmons states in a letter of recommendation that she has seen firsthand Kayla's passion for public service and environmental preservation coupled with her work ethic and ability to work collaboratively and diligently on a variety of projects will lead to success.
Kayla is gearing up to realize her career
goals and will use them to benefit her
community, wherever she may be. What she
says of herself is; "Like in many aspects
of my life, I aim to balance my passion with
my identity. My voice as a first-generation
American and Black female student represents
the many cultural spheres – Trinidadian,
Jamaican, and American – from which I come."
"I strive to be a leader for diverse
communities. In the future, I will use my position as a physician to reduce medical inequities and involve myself in programs like Doctors Without Borders. I also hope to use my platform to encourage minority youth to play more active roles in STEM careers." She is our scholarship winner who we expect to fulfill the principles of Scholarship, Perseverance, and Uplift. Additionally, she was awarded the District Scholar award as well at last week's 86th District Conference.
Three young undergraduate students and a scientist who were on the University faculty founded the Omega Psi Phi Fraternity, Inc. on November 17, 1911 at Howard University in Washington, D.C. The founders are Edgar A. Love, a divinity student who established a distinguished career as a physician in Philadelphia, Pa, Frank Coleman, a science and mathematics major who returned to Howard and taught for forty years. Our two other founders are Oscar J. Cooper and Dr. Ernest E. Just, a biologist and pioneer in embryology. The principles upon which the founders based the Fraternity are set forth in the four words: Manhood, Scholarship, Perseverance, and Uplift.

The Alpha Nu chapter extends its reach throughout lower Fairfield, County; however we hold our charter in Stamford, CT. To that end, we'd like to extend an invitation to you to participate in this year's program. There is an opportunity to earn up to three distinct awards on a local, regional and national level.

You must be a senior attending High School in Lower Fairfield County to be eligible for our High School Scholarships.
​
​